The General Directorate of Agricultural Research of ELGO-DIMITRA has research units in ten (10) Regions and forty (40) cities in Greece.
Its infrastructure includes laboratories, experimental/pilot fields, greenhouses, and stables that are being upgraded and modernized through research projects and self-financing.
The Institutes of Plant Breeding and Genetic Resources (IPGRB), Veterinary Research (VRI) and Soil and Water Resources (SWRI), the research equipment is reinforced with a budget of 1.400.000€ until the end of 2023.
From April 2022, the Milk Quality Centre of Ioannina, a state-of-the-art research unit with a budget of 1,800,000€, will be operating at the Institute of Technology of Agricultural Products (ITAP) - Dairy Department, which will be used for the qualitative analysis of dairy products.
Four new modern laboratories were created in Thermi:

Waste Management and Bioprocesses Laboratory,
Laboratory of Physiology and Nutrition of Horticulture and Sustainable Agricultural Construction,
Renewable Energy Resources and
Sustainable Agricultural Construction and Renewable Energy Resources.

Eight (8) buildings at the farm of Thermi, the main building in Larissa and the buildings of the Fisheries Research Institute (FRI) in Kavala are being upgraded in terms of energy.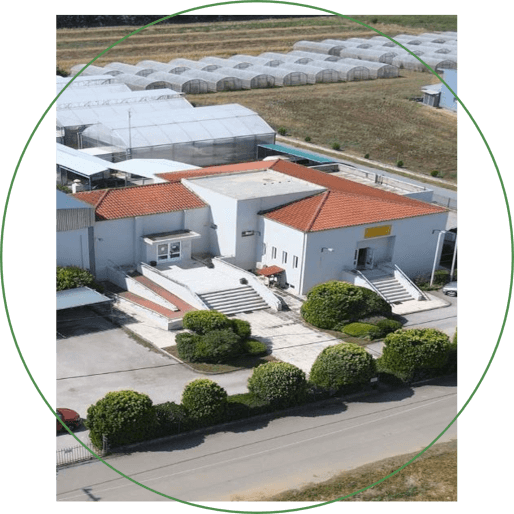 11
Institutes all over Greece
182
Specialized Investigators
8
National collections of plant genetic resources